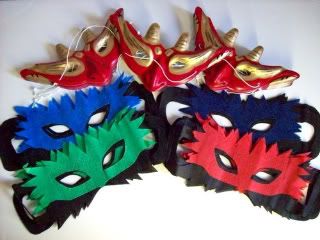 Was a BLAST...... we all had lots of fun trying to guess who we all were. I guessed a few... ejemmmm and we had a few cheaters! That didn't confess when they were guessed! LOL
But it was alot of fun. Now aren't you glad I come up with the idea?
We missed a few phriends that didn't show up. I am sure they were busy celebrating. I wish they would of been there though!
Well it is just 9:15pm here, but I am very tired and I think I am going to bed :)
Night all!
((((HUGS)))))